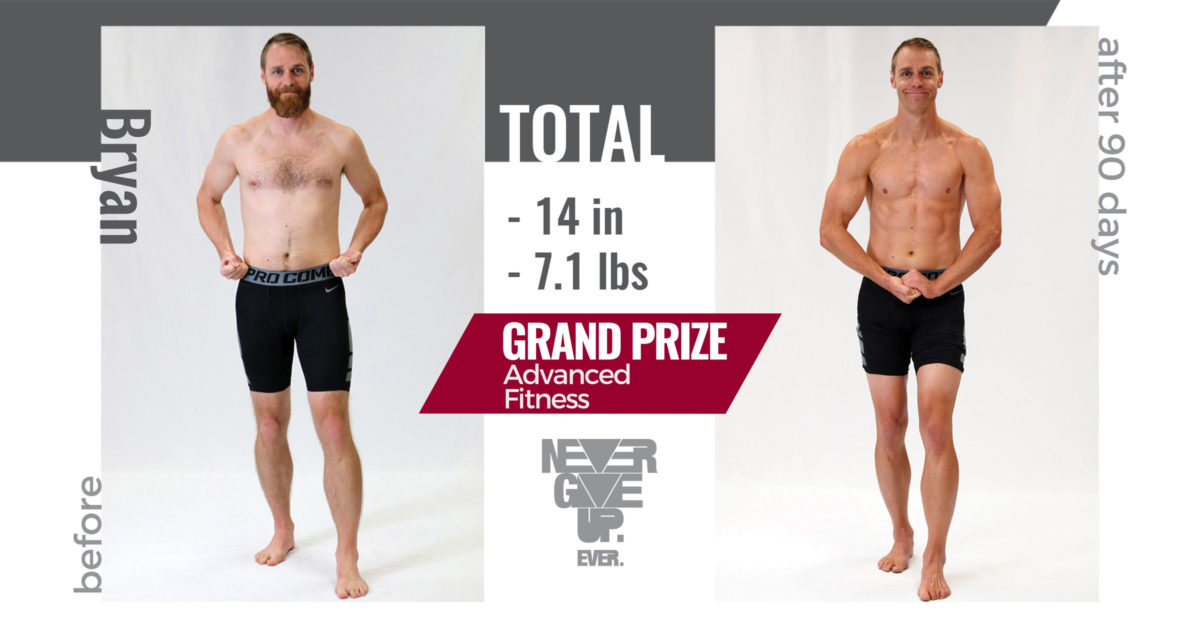 It was a major change in thought process from my regular "sit back" and "no thanks" attitude to one without limits
The reasons why I started working out at FitMania and accepting the Lean For Life Challenge stemmed from my wife. All through our 13 years of marriage she has run, worked out and tried to be healthy. I didn't care too much about fitness and didn't bother to do much. I do bike to work almost every day, tried to be semi-active & play with my kids, and try to touch a football on Turkey Day, but not a whole lot else. I started noticing myself changing: getting older, saggier, weaker, more tired, more spare tire, etc. Occasionally I'd see a photo of myself and say "Really?" and be bummed for a bit but not care enough to change anything. Before my wife started FitMania this year, she struggled to get the results she was working so hard to accomplish. Once she started working out at FitMania and doing their eating plan, we both started to see in her the results and success from the program. I knew I should do something to change and knew that FitMania worked. I wasn't going to waste my time with a program that babied or pussy-footed around. So upon Helen's suggestions, I went to a class. I immediately loved it, cried in pain for about a week, and got signed up for the Challenge shortly after. My life has changed dramatically from that moment.
Starting out, I knew how to bike (relatively fast) & run (slowly), but nothing else. I had never been on a team nor had a coach. I had never learned how to stretch. I was basically starting from scratch. I was terrible. During the first few weeks, I felt like a toddler. My trainers constantly had to explain what each exercise was & correct me on my form. I really had to go slow & focus on my form and technique. While my trainers still have to correct me once in a while and I always need to work on my form, I do feel comfortable and much more confident in my exercises. Now I can actually push myself physically instead of worrying about the technicals.
During the challenge I really got to enjoy and appreciate setting goals and keeping track (daily) of my progress and accomplishments. I kept trying to push myself to better the last number or time. It also held me accountable. I never would have thought some of my success would have been possible if it wasn't for keeping track. For example, I thought I could run a mile in a little under 8 minutes. Well, when I actually ran it at the beginning of the challenge, I ran it in 6:23. During the challenge, I made some goals of beating that time, beating my previous best (6:05 from high school), and running it in under 6 minutes. Well at the end of the challenge, I ran it in 5 minutes 58 seconds. I was able to accomplish 3 goals in a single run. I was ecstatic! I didn't know that would even be possible and it probably wouldn't have been if it wasn't for setting goals and keeping track. One example of how goals really helped me grow mentally was about a month into the challenge. For a goal, I wrote down "ACCEPT MY CHALLENGES" and then I edited that into "ACCEPT ALL CHALLENGES." I'm a rather reserved and shy person and don't really go out on a limb much. This goal was to break out of my comfort zone and push myself mentally to try new things and better myself. Whenever anyone would ask to do planks or squats after a class, I had to say "yes." If trainers suggested certain exercises or stretching, I'd do them. Someone even asked to join them bridge jumping, which I did. It was a major change in thought process from my regular "sit back" and "no thanks" attitude to one without limits.
Another life changer for me was the food. I was known in my family as a garbage disposal who would eat anything, as much as I could, anytime. Competitive-eating style. Luckily, I have a rather high metabolism, but ate incredibly unhealthy. Basically junk. Through the no-sugar, no-flour challenge I learned how to eat healthy and all about macro nutrients. I chose not to have any cheat meals, because I would probably end up binge eating a week's worth in one meal. I think eating right is a major reason for some of my success in getting leaner. I don't see myself going back to the old eating patterns. I cannot go back. I have worked too hard to just give all that up now. I love how healthy and confident I feel.
Before: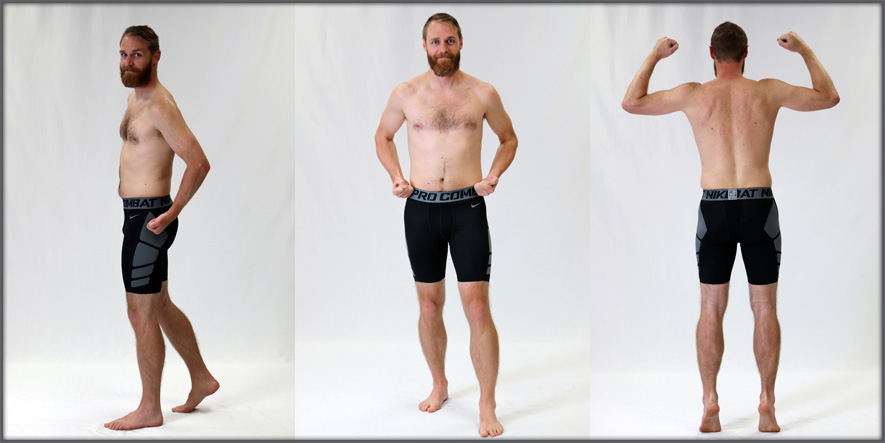 After: