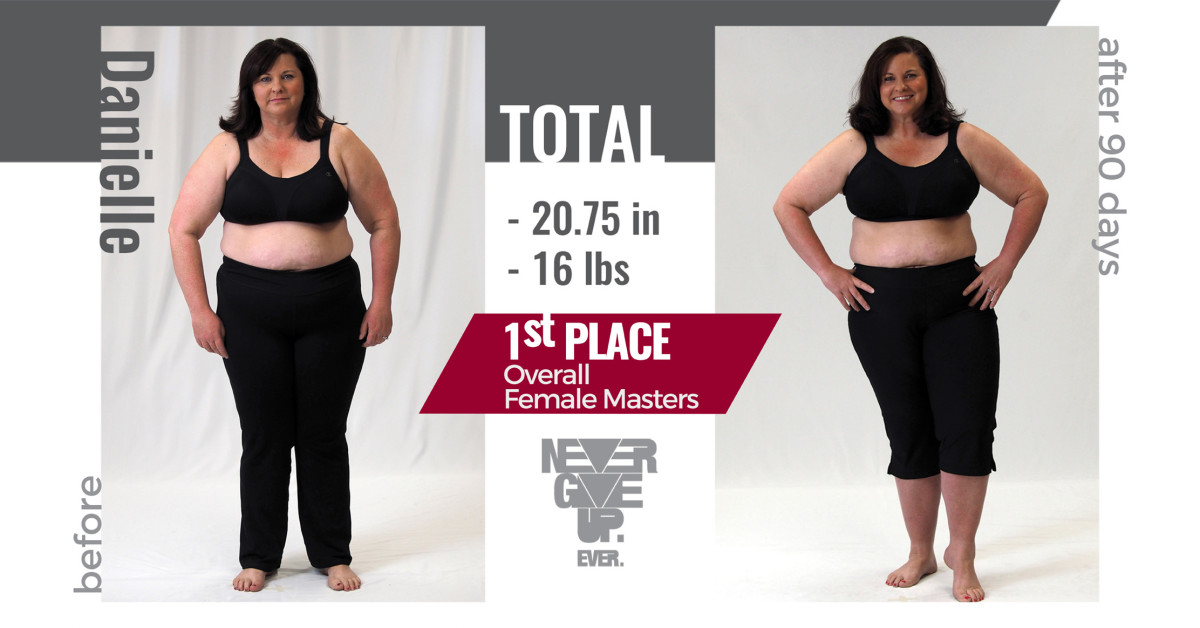 "I now have dedicated my life to a healthier more active lifestyle."
Over the last 90 days I have changed my attitude towards working out. I crave boot camp and the high I get after finishing a class. I know I have accomplished something really difficult and am proud of myself.  This challenge has taught me to set goals and if I stick with these goals I will see results.  Consistency with workouts and my nutrition is the key to success.  This is my lifestyle now, not just a three month challenge.  Overtime, I have grown to accept this.  I will continue to keep my workouts a priority and pre-plan my food for the week.  Making sure I have healthy food in the house and a plan for each weeks meals helps keep me on track and not go for the easy processed food.
These 45 minute workouts are reducing stress in my life, lowering my blood pressure and giving me the energy to enjoy activities I love and have missed.  I no longer turn down invites with friends to hike, bike etc., I'm excited to go and not nervous about not being able to keep up.  I want to be healthy for myself and my family.  When I have grandkids, I want to be a fun grandma that runs and plays with them.  Not one that sits and doesn't participate due to a lack of energy.  I want to see myself as strong and happy, and I do.
The love and support from the trainers and fellow fit maniacs is worth gold.  You make friends and feel the support of all the people around you.  You begin to crave the positive energy and it's so nice to know people share your same struggles.  As this challenge comes to an end, I'm proud of who I am becoming.  I now have dedicated my life to a healthier more active lifestyle.  There are no more excuses, everyone has 45 minutes to spend on themselves each day.  This has become a lifestyle, one I truly feel I can continue always.
The amazing classes I have taken have taught me how to fuel my body with healthy food and my mind with ideas.  I now set goals and strive to achieve them.  I cook things I never dreamed I would like or eat. My family has no idea how many vegetables I have snuck into things. I have learned to push myself in ways I didn't know existed.  I have learned, "I will pass out before I die." Although sometimes during a ten minute plank I wonder at times. 🙂
Before: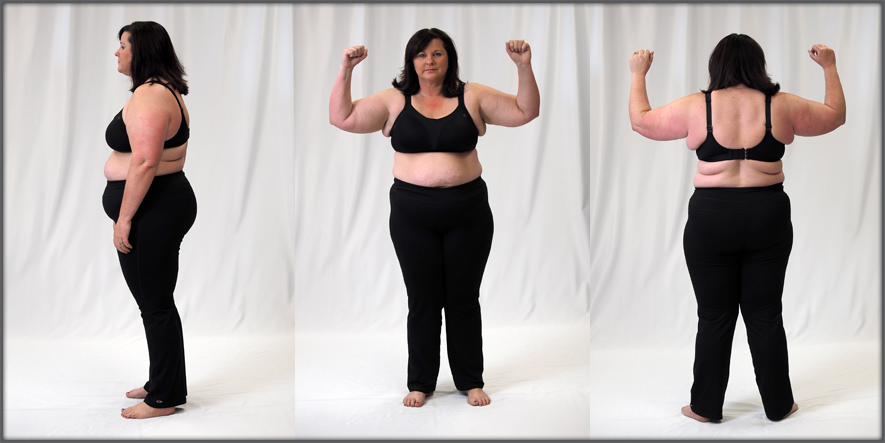 After: