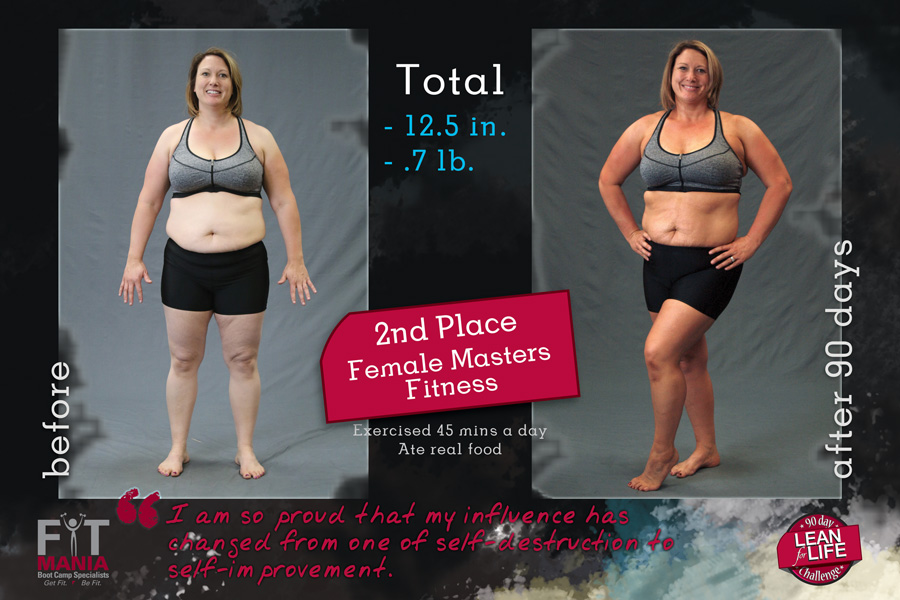 This is my 4th Challenge so I have the basics down. I eat 6 small meals a day and exercise 5 to 6 times a week. Challenge six was stressful for me. Although I was physically strong, mentally I was a mess. Our twins were preparing to leave for college and my husband and I were to become empty nesters.
Approaching this crossroads was scary and I was starting to lose focus on the challenge. A mental shift was needed fast!  Sherry told me two years ago that once I am physically and nutritionally fit other areas of my life will fall into place. Boy was she right! Ken and Sherry often listen to "self-help" and motivational CDs. I figured it couldn't hurt so I borrowed a few and learned a lot about myself. My glass used to be half empty with a slow leak. Listening to the CDs made me focus on the blessings in my life instead of dwell on the negative. As a result, my marriage is better, my work life is better and our finances are fantastic. Fitmania has been a total life transformation for me.
My two daughters and son-in-law did The Challenge as well and were very successful. 50 lbs. ago my family watched me binge eat and drink 3 liters of diet coke a day. Now they follow me to Fitmania and it humbles me to watch their journey to lifelong health. I am so proud that my influence has changed from one of self-destruction to self-improvement. To me, this is more important than how much weight and inches have been lost.
Before: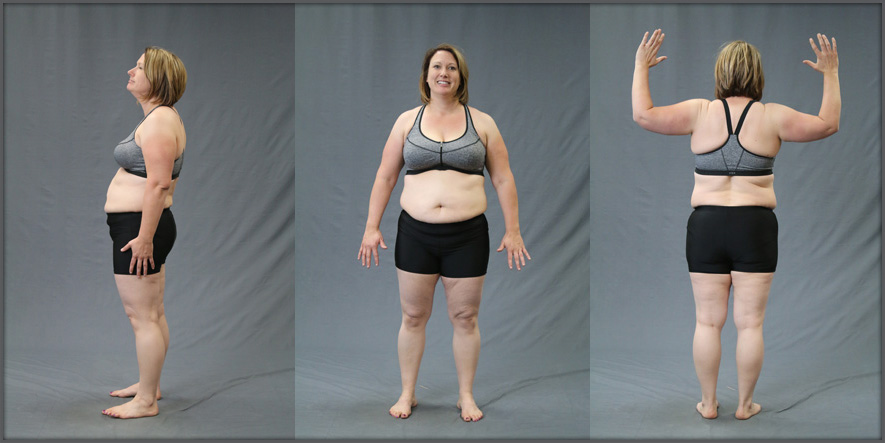 After: