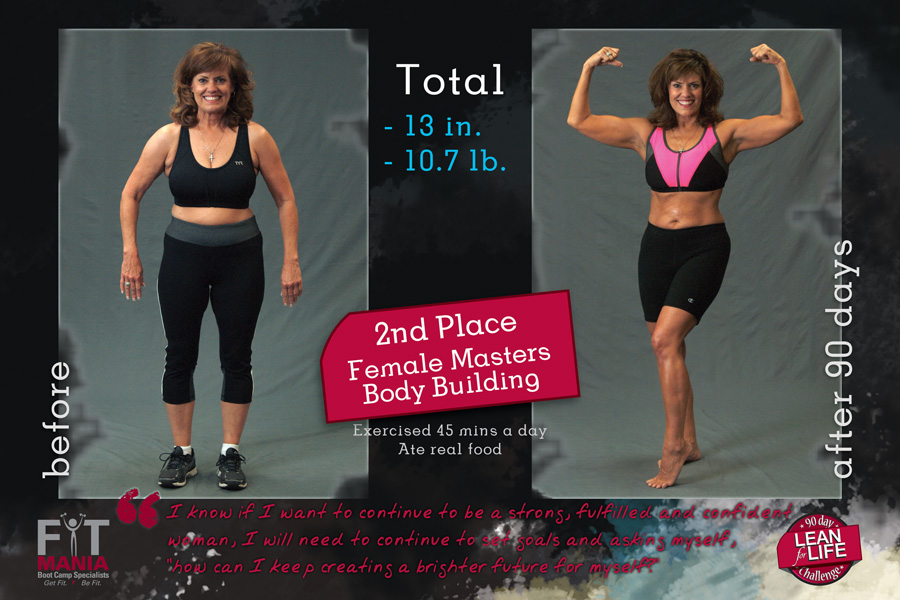 I had been visiting the Fitmania website occasionally for about a year while contemplating on giving the bootcamp sessions a try.  My exercise routine consisted mainly of jogging, doing some weight training at times in my life but I wasn't very successful at getting to the gym by myself on a consistent basis to gain any real muscle tone or strength.  I wasn't disciplined with my jogging either and my body became neglected, soft and fat.  It was depressing to watch my body get so out of shape as I got older and I knew I needed to take action.  I also knew I couldn't do it alone.  I'd already tried many times just to find myself discouraged, beaten up (by myself), and more depressed.
I decided to give the Bootcamp training a try and did a few classes.  I decided to jump all the way and sign up for the Challenge; I was making a personal and public commitment, thus holding myself more accountable than I had ever done before.
For the first time in 30 years, I started getting up at 5:00am; beginning my day with a meal before my workout at 7am.  I am motivated to get to my class because I have my fellow "fitmaniacs" and trainer greeting me when I get there.  I don't have to try to do it alone!!
I was starting the challenge during the busiest and demanding time of year (May-Aug) for my business.  The summer months for work, alone, are exhausting and the Challenge complicated my busy schedule.  I knew from the start I had to do some creative meal planning and preparation since I worked 7 days a week.  Every week, I made Saturday my meal planning day, which was a trip to the grocery store and Sunday was my meal prep day after work when I cooked ahead of time my meals for the week.  I stayed pretty consistent with 6 meals per day!!
I have changed some bad habits; but I know they will be there waiting for me if I stop moving forward.  They have not just disappeared!  As I watched my body change during these 3 months, I felt excitement!  Not just about feeling cuter or slimmer but inspired….by ME!!  I achieved a goal; it was not some dream or thought spinning around in my head. I know if I want to continue to be a strong, fulfilled and confident woman, I will need to continue to set goals and asking myself, "how can I keep creating a brighter future for myself?"
Before: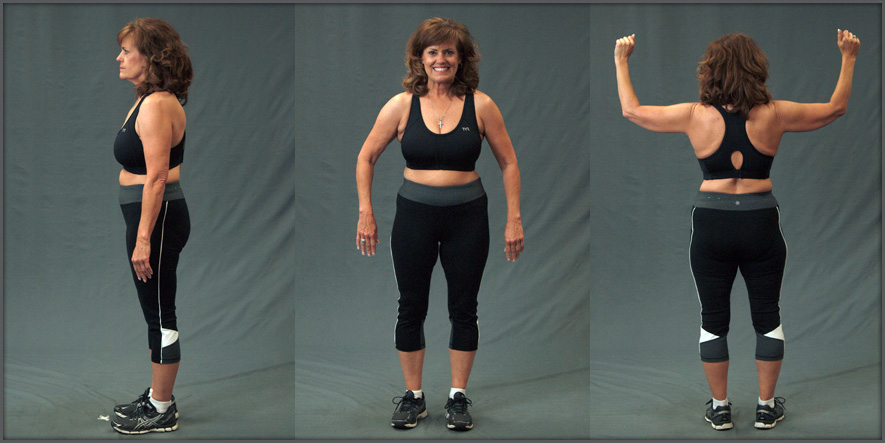 After: